Are you getting
enough quality
leads?
Are you getting
enough quality
leads?
Are you getting
enough quality
leads?

Creative content
that creates
awarness
Creative content
that creates
awarness
Creative content
that creates
awarness

Are you getting
enough quality
leads?
Are you getting
enough quality
leads?
Your communication
partner in EU-funded
projects
Effective B2B Web marketing geared towards proven results
Building online visibility and brand awareness to reach high quality qualified leads. With more than 10 years of experience in online marketing, Interteam Content Services will ensure that your target audience finds you, engages and converts into customers.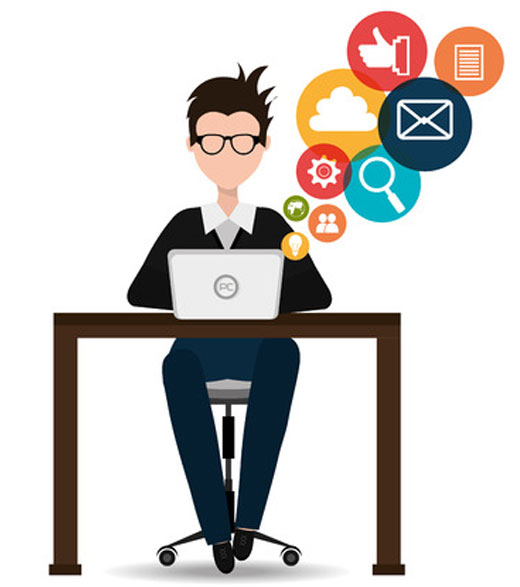 Preparing and distributing valuable, relevant and user-friendly content to create brand awareness, attract, engage and retain potential clients
Discover more>

Finding the most efficient ways to reach target audiences and send them tailor made marketing messages that generate positive responses.
Discover more>

Dissemination & Communication
Proven successes in leading dissemination, exploitation and communication activities for EU-funded projects
Discover more>

"Interteam played a major role in the drafting and executing of our digital marketing strategy. Dan and Boaz showed a high professional level and helped us achieve tremendous results, for which we are very thankful."
Yoav Crombie, Business Manager, AGAT Software
"The results of our work with Interteam are self-evident: each EU project supported by Interteam Content Services enjoys massive exposure and visibility and for this reason, we routinely include them in any project that we are managing as well as we recommend Interteam to any of our clients that requires such services."
Simon van Dam, Managing Director Agora Partners
"Interteam Content Service has managed all the content and marketing activities of IL Solutions. Their activities led to a sharp increase in both the quality of quantity of visitors to the company's website. I would like to praise their high level of professionalism and commitment. Thanks to Interteam we have managed to deliver the complicated marketing messages of the company in a clear, simple friendly manner while tailoring specific messages to different targeted audiences. "
Elazar Heretz van Spiegel, CEO, ILS Solutions
"Interteam has developed a communication strategy and plan, which involves all partners and contains information and publicity activities of the MARE NOSTRUM Project. The website they have built and operated draws much interest and MARE NOSTRUM dissemination outputs, created by Interteam contain have been praised by all EU project officers. In short, we are very happy to have Interteam on board as one of our project partners and highly recommend working with them. "
Raanan Borel, Project Manager, MARE NOSTRUM Project
"Interteam Content Services has done a great job in suggesting, drafting and carrying out an extremely powerful strategy which has yielded us results that were beyond our expectations. "
Shimon Ben Dor, Project Manager ICU.
"I have been utilizing the services of Interteam Content Services for the last few years and have only praise the company's ability to not only increase the visibility of the projects I coordinated but to develop and manage blogs and especially social media marketing. Overall, I have no hesitation in strongly recommending Interteam in terms of their professional ability and certainly personal attributes that make it a real pleasure to work with them. "
Professor Alan Kirschenbaum, Coordinator BEMOSA
"We have used the services of Interteam Content Services since its establishment. As an international company with activities in the U.S., Europe and Israel, we can appreciate excellence. We found Interteam to be highly professional, creative and reliable. Keep up the good work."
Jay Zwiebel, Managing Director, Harbor Group
"We contracted Interteam Content Services to help us with a new - and novel - internet related project at our institution. Their professionalism and commitment to the project allowed us to realize the full potential of the project."
Dr. Avi Kay, Jerusalem, College of Technology