80 Israeli start-ups participate at IPIEC 2017 Global Start-Up Competition
Interteam Content Service helped IPIEC Global Start-Up contest attract more than 80 Israeli technology companies to participate at the competition it held in Israel for the first time.
The competition organizers set an ambitious target of attracting 60 qualified Israeli start-ups to apply to participate in IPIEC Global 2017– more than 80 start-ups registered, of which 20 were invited to participate in the final Israeli competition. Because of the high quality of participating start-ups, it was decided to increase the number of Israeli companies to be invited to the final stage in China, which resulted in five Israeli start-ups being selected.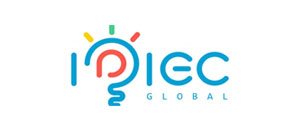 Interteam Content Services participates at AIPIA World Congress 2017 in Amsterdam
Interteam Content Services participated at the Active & Intelligent Packaging World Congress, which took place on November 2-3, 2017 in Amsterdam.
Interteam participated at the event as part of the EU-funded NanoPack Project. During the event, Dan Gerstenfeld was a panel member at a special Hackathon titled "Acceptance of nanotechnology".